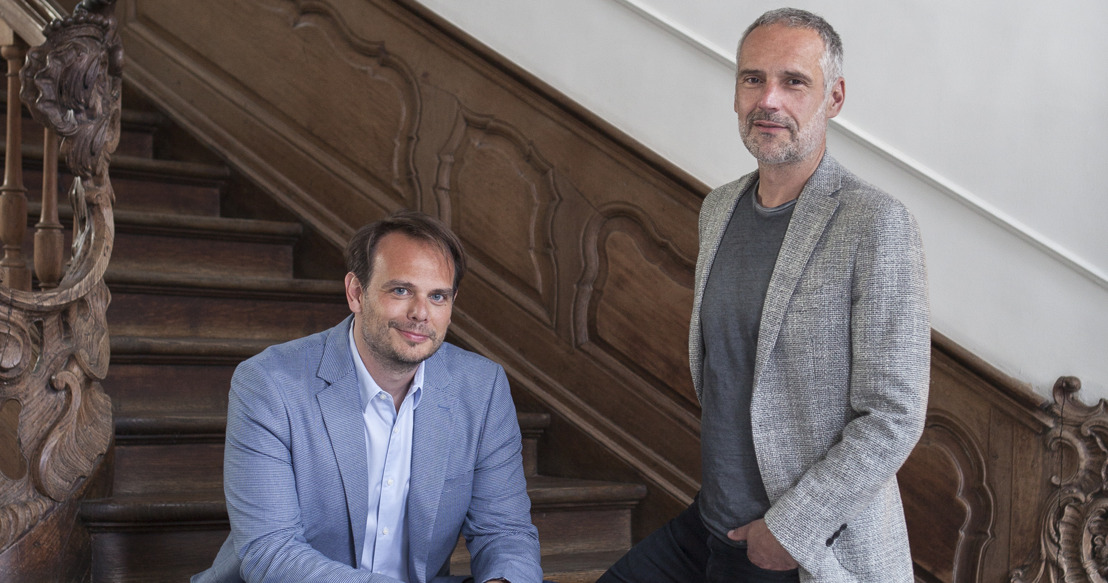 Francis Lippens and Peter Ampe to jointly run FamousGrey
Thursday, June 27, 2019 — 27 June 2019, Groot-Bijgaarden - Francis Lippens and Peter Ampe will set the course together at FamousGrey from this summer onwards. Francis Lippens is hereby announced as the new CEO of the agency and the successor to Marc Fauconnier, who remains active as Executive Chairman. With Francis Lippens and Peter Ampe, FamousGrey is decisively opting for a two-man leadership team consisting of a CEO and a CCO. The choice for both a commercial and a creative profile fits the network's strategy, which believes in the power of creativity. Grey London and Grey Germany have also recently been successfully led by such a duo.
Marc Fauconnier becomes Executive Chairman
It was current CEO Marc Fauconnier who chose to bring Francis Lippens and Peter Ampe together. This is the direction he believes the agency should take. He himself becomes Executive Chairman and remains strategically involved with a number of clients.
"After more than 20 years it is time to pass on daily management to someone who is 20 years younger. Both Peter and I have known Francis for a long time and believe that he is the right man in the right place. As the chairman of FamousGrey, I hope to have more time for more in-depth and strategic advice for clients." – Marc Fauconnier, Executive Chairman FamousGrey.
Francis Lippens new CEO
Francis Lippens puts brands and people first. As a Client Service Director at his previous agency DDB and as a Managing Director at Leo Burnett, he has a good sense of the direction the market is going and what expertise an agency needs to develop in order to help brands grow.
"I have been following FamousGrey for a while. How they started Buyerminds, FamousRelations, FamousGrey Performance, Productions and Digital, how they introduced Fame&Frame last year and won the Proximus pitch with an ecosystem, that is also my way of thinking. Creativity is a constant, but our canvas is changing. In the past I have always worked well with Peter, together we won great prizes at DDB, including Creative Agency of the Year, Digital Agency of the Year and MM Agency of the Year. "
Francis also attaches great importance to the culture within an agency.
"It's not just the ideas that make the difference, it's also the people who work them out together."
CEO-CCO
Just like Gray London and Gray Germany, FamousGrey has chosen to place CCO, Peter Ampe, at the head of the company in order to fuse creativity with the commercial from the start.
This was an important reason for Francis Lippens to take this step: "It is time for the creatives to come forward and also use their creativity to help renew our sector. We must enthuse with strong ideas, but also reassure with business plans for our ideas. Peter and I will ensure that both elements are always present in everything we do for our customers. As a tandem we will therefore be even stronger."
–- End of press release -–
Bios
Francis Lippens
Born in Eeklo on June 24, 1980
Master in Communication and Marketing in Ghent and Brussels
Career:
Current managing director of Leo Burnett
McCann, Publicis, DDB
Professional highlights:
Chairman of the ACC expert center 'sector challenges'
Creative Agency of the Year 2012, 2016, 2017
Peter Ampe
Born in Ostend on March 19, 1966
Masters in Linguistics and Literature, Ugent
Career:
Creative director since 2004 at Duval Guillaume Brussels, Happiness, DDB Belgium and FamousGrey.
CCO FamousGrey Brussels and Paris
Member of the Grey Global Council
Member of the European Board of Grey
Professional highlights:
Winner of 43 Cannes Lions and 12 effie awards
Winner of the first Belgian Gold Cannes Lion in 2005
Member of the Belgian effie jury
Winner of the Special Award for Creative Leadership in 2016
Author of "The mind works best at running speed" and "Fame&Frame", together with Jonathan Detavernier
Marc Fauconnier
Born in Leuven on February 15, 1961
Masters in Social Sciences, VUB
Career:
1988-1998: commercial positions at Y&R, BBDO and Lowe
1998-2019: CEO of LG&F, Famous and FamousGrey

In 2008, LG&F changed to Famous
Famous was taken over by WPP on July 8, 2016, and on September 20, 2016 the name changed to FamousGrey
Professional highlights:
4 times Agency of the year in 21 years
Master Marketer in 2016
President's Award Creative Belgium 2017