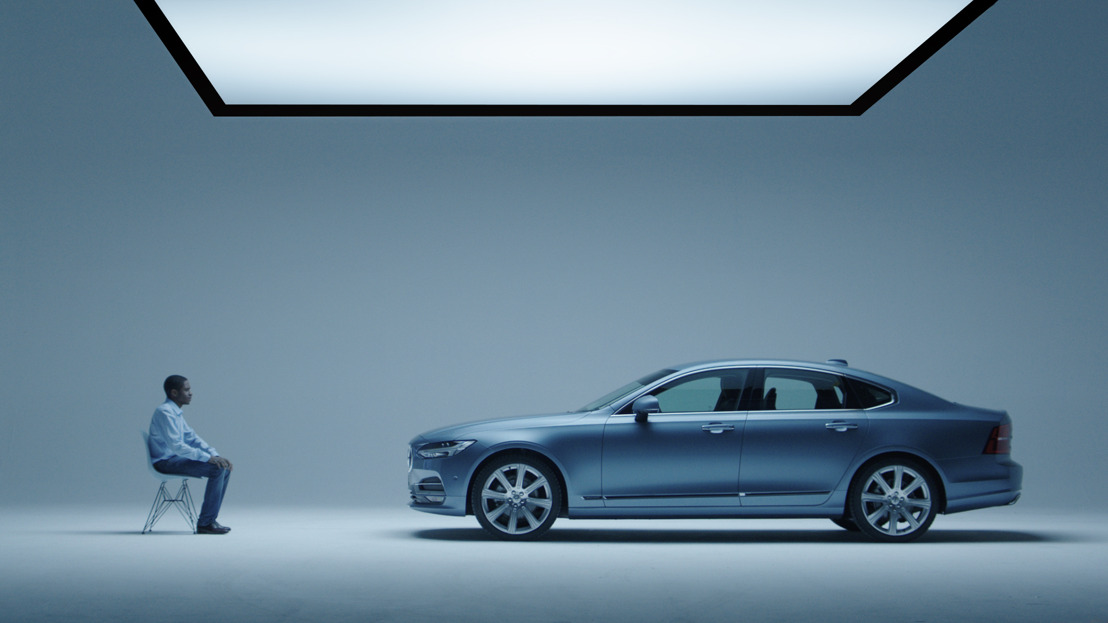 FamousGrey and Volvo develop car that helps find new employees
HR90 uses artificial intelligence to conduct digital job interviews
Monday, January 8, 2018 — The launch of the HR90 by Volvo Car Belux signals more than just the arrival of a new car. This state-of-the-art piece of technology also functions as the new HR partner of Volvo. FamousGrey used the already advanced car's technology of S90 and turned it into the HR90, Volvo's new HR Manager. The car's artificial intelligence helps on finding new candidates for the first generation of personal service technicians. No easy task! But tapping into its speech technology, pedestrian recognition, car connect system and other technological elements, the car can do its own job interview and can test the applicants on their social and technical skills. The HR90, unveiled for the first time at the Brussels Motor Show in Hall 6.
State-of-the-art recruitment campaign
Volvo's initial agency brief for a recruitment campaign quickly became the catalyst for some impressive technology and craftsmanship. More precisely, the Volvo S90 was converted into a Volvo HR90: a car so intelligent it can even decide who has what it takes to work on the Volvo cars of the future. The HR90 comes equipped with artificial intelligence which it uses to recruit prospective technicians, via the recognition, mapping and analysis of certain pre-set parameters. The job applicant's first encounter, in other words, is with the car itself, which uses speech and other technologies to conduct the job interview while analysing the candidate's facial expressions and word use in order to assess their knowledge, motivation and social skills.
FamousGrey also took care of the full development and design of the campaign website (www.volvohr90.be) where candidates could submit their initial job application. The HR90's artificially intelligent software was developed by NoCompUTER.
FamousGrey Productions, the agency's in-house production studio was also called on to create a video announcing this innovative new approach to recruitment. The HR90 will première at the Brussels Motor Show and then continue its tour of job expos, schools and Volvo dealerships in search of new recruits.
The campaign is also being pushed via social media – including LinkedIn – in the hope of reaching as many prospective personal service technicians as possible.
Fully tailored recruitment campaign
Volvo also plans to use the new HR strategy to help its existing service technicians to evolve into personal service technicians: technicians who can take full responsibility for every aspect of the vehicle from the first customer contact to regular servicing and maintenance. A level of personalised service, in other words, that demands a particular skill set: combining both the technical knowhow of a mechanic with the social and communication skills of a salesperson.
For more information, please visit: www.volvohr90.be