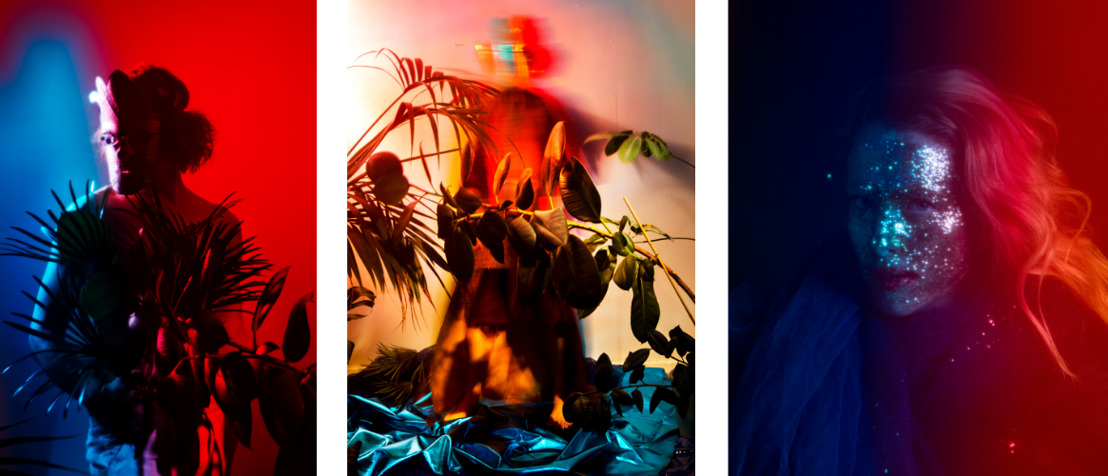 Campari adds art to the Aperitif moment
Collab with artists transforms coasters into photofilters
Brussels - Art has always been in an integral part of Campari's history. Today Campari translates this heritage into a collection of unique coasters, designed by the creative agency FamousGrey and developed in collaboration with World Press Photo Winner Sanne De Wilde and visual artist Athos Burez. These transparent coasters can be used as filters for smartphone cameras. This makes it possible to capture Campari moments in a unique, stylish and high-quality manner, fully in line with the brand's universe. A clever way for Campari to celebrate its artistic heritage in a contemporary way and claim the Aperitif moment.
Coasters shed new light on the Aperitif moment
At a time when even smartphones have their place at the table, Campari has developed an exclusive collection of four designer coasters that can also be used as photofilters. The designs of the Campari Filters are created together with World Press Photo Winner Sanne De Wilde and visual artist Athos Burez and are based on projects of theirs, where light and colours have played a crucial role. The outcome is red and blue tinted works of art with endless possibilities for creating photos. The slightest movement or change in light intensity gives a different, but equally special result.
"When developing these coasters, we wanted everyone to be able to easily choose the effects and colours that appealed to them." Sanne De Wilde
"The filters we developed in our present collaboration are very different to Instagram filters, with each photo ultimately looking the same. On the other hand, these filters allow everyone to create their own universe with a ​​unique atmosphere that combines different shades and perspectives." Athos Burez.
4 coasters, 4 pieces of art
It is not only the design of the coasters that has been thought through by two renowned artists. The coasters themselves are also a piece of art. It was a real challenge to give the filters the exact shades of red and blue and to get their intensity right. The translucent filter inks that were used, are only available in four basic colours. In order to achieve the precise hue, the colours needed to be mixed with non-transparent white ink. The art was in finding the perfect balance between colour intensity and transparency. The material of the coasters has also been carefully selected. The chosen plexi ensures that the filter inks flourish in perfect harmony.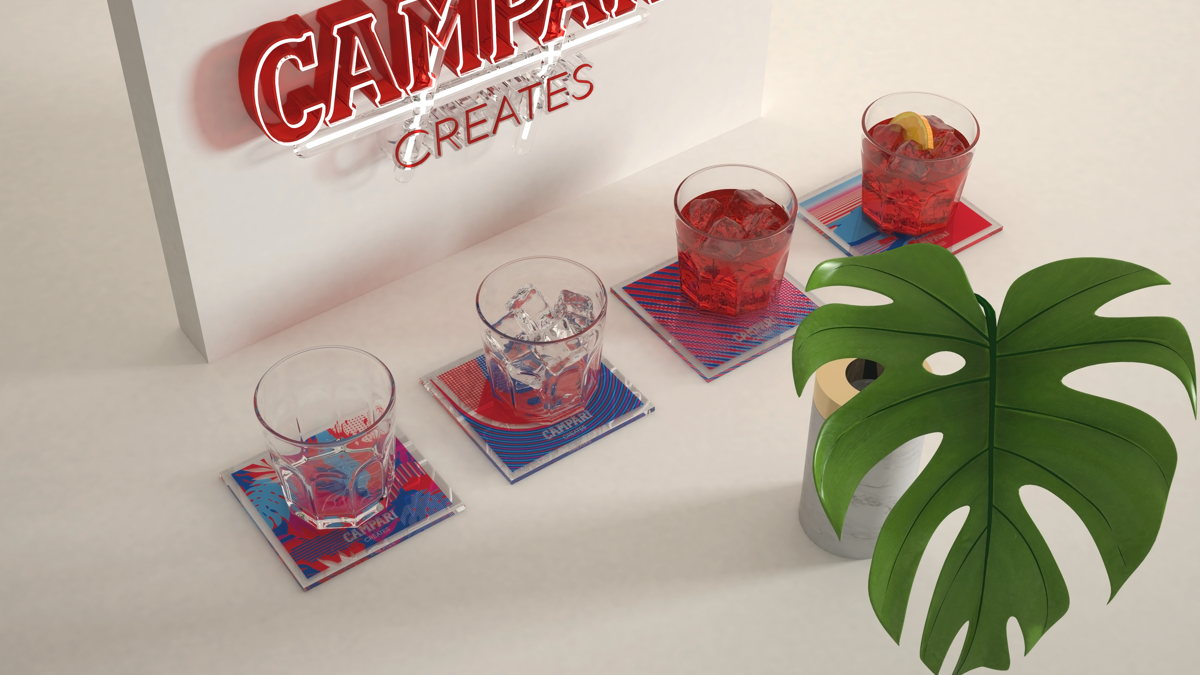 Launched in Brussels Art Gallery
The Campari Filters were officially presented in the Brussels art gallery Vanhaerents Art Collection, in the presence of 30 selected Belgian photographers.
"It was great to see all those photographers experimenting with the filters," recalls Sanne, "because the graphics of the filters are based on our own photos, and now they were being used to create new photos."
Limited edition
Don't start to order the Campari filters yet. For now they are only available in Belgium, where Campari and art lovers can order them on www.camparicreates.be.
Credits FamousGrey:
Client : Campari

Contacts : Tihana Rapic, Damien Laloux

Agency: FamousGrey

Creative Director: Peter Ampe

Creative team : Jochem Van Schip, Matthias Wentink, Aldjia Bessalah

Designer : Aldjia Bessalah, Matthias Wentink, Anouk Kimplaire, Anne-Sophie Tonnelier

Digital creative : Tom Galle

Client Service Director: Catherine De Block

Account Manager : Caroline Ropsy, Olivia Naudts

Strategic Director: Jonathan Detavernier

Connection Planner : Floris Adriaenssens

Digital Project Manager : Florian Hoffreumon

Experience Director : Maarten Breda

Web designer : Sacha Lempereur

Developer : Arno Van Biesen

Production Director: Emily Rammant

Producer: Marlies Neudt, Charlotte Bodson

Print producer : Marja Donkers, Christ Lannoy

PR manager : Kathy Van Looy, Justine Parys, Evy Vanderwaeven

Visual Artists : Sanne De Wilde, Athos Burez

Production company: Bounce Rocks

Director: Burp

Postproduction: Moxy & Famousgrey Productions
End of press release
Press contact:Justine Parys / justine.parys@famousrelations.be / +32 (0)495 829 830
#Campari #CampariCreates#NoNegroniWithoutCampari
www.campari.com
https://www.youtube.com/EnjoyCampari
https://instagram.com/camparibelgium
https://www.facebook.com/Campari.be
https://twitter.com/campari
About Campari
Campari is a contemporary and charismatic classic. The secret recipe, which has remained unchanged, originated in Novara in 1860 and is the base for some of the most famous cocktails around the world. Campari is an alcoholic drink obtained from the infusion of bitter herbs, aromatic plants and fruit in alcohol and water. With its vibrant red colour, intense aroma and inspiring flavour, Campari has always been a symbol of intrigue and pleasure, and an integral part of an exciting drinking experience. Based on these values, Campari has become a world-famous brand and a symbol of Italian passion, style and excellence.
About Gruppo Campari
Gruppo Campari is a big name in the global beverage industry, with a portfolio of over 50 premium and super premium brands, spread across globally, regionally and locally known labels. The group's global brands include top brands such as Aperol, Appleton Estate, Campari, SKYY, Wild Turkey and Grand. The group was founded in 1860 and today is the world's number six in its premium segment. Behind the group is a global distribution system with operations in more than 190 countries around the world and with leading positions in Europe and North and South America. With its growth strategy, the group aims for a combination of organic growth through strong brand building and external growth through well-considered acquisitions of brands and businesses. Headquartered in Milan, Italy, Campari Group owns 18 plants worldwide. It has its own distribution network in 20 countries. The group employs approximately 4,000 people. The shares of the parent company, Davide Campari-Milano S.p.A. (Reuters CPRI.MI - Bloomberg CPR IM), have been listed on the Italian Stock Exchange since 2001. For more information, please visit www.camparigroup.com/en.