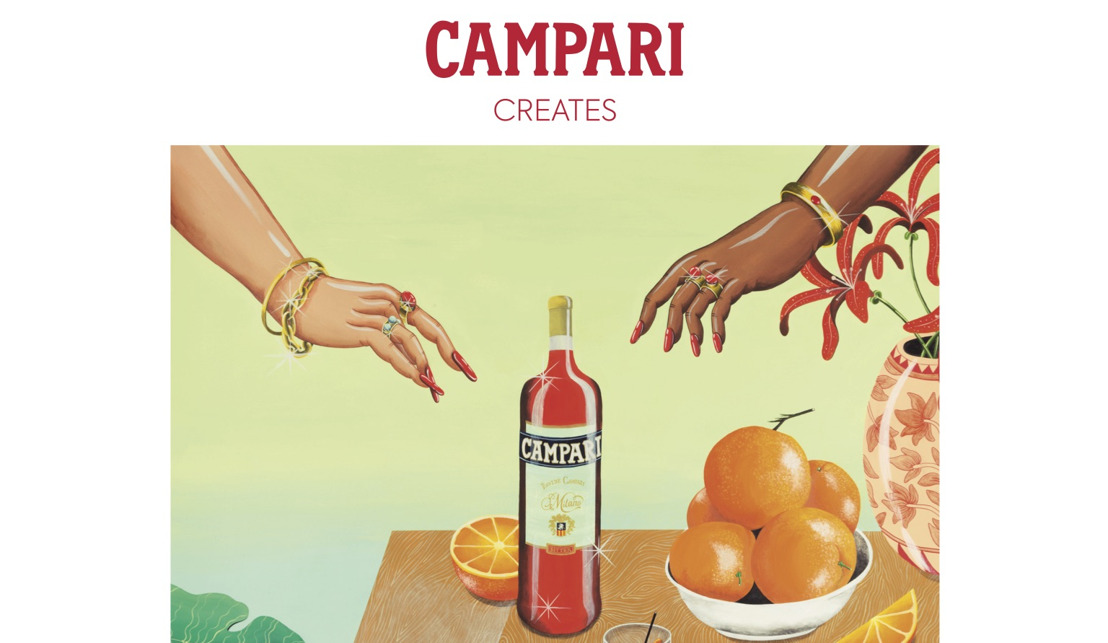 Campari & FamousGrey honour tradition with new posters by Belgian artists
Original artworks are displayed in the streets of Brussels
For the first time in 30 years, Campari collaborates once again with artists who have created their newest generation of iconic Campari-posters. They follow in the footsteps of some of the world's greatest artists of the past century and created contemporary artistic posters, inspired by Campari.
Campari, the famous Italian aperitif, has always been intimately associated with art. For over a century now, some of the world's renowned artists have created artwork for the brand. With the Campari Creates campaign, they take this tradition to a higher level.
Together with FamousGrey, Campari collaborated with 5 Belgian artists (Jesse Willems, Bent Van Looy, Marie Rosen, Colin Waeghe and Joelle Dubois) and gave them total freedom in giving their own interpretation to the Campari-universe. The result is a new generation of Campari posters, iconic already:
The campaign refers to the rich cultural heritage of the brand but also takes it another step further by publicly displaying the original artworks in the streets of Brussels. Indeed, the original artworks can be found and admired in the bus shelters on the streets of Brussel during the coming weeks. After that, they will be auctioned online and profits will go to the art scene, that has been badly affected by the pandemic .
Besides the artwork, the campaign also has its own online platform that gives an overview of the fascinating history of the brand, which repeats itself today. The campaign is pushed on social media and was teased with 5 OOH-posters. This is all the work of FamousGrey. Famous Relations was in charge of PR and influencer marketing.
Credits:
Client: Campari Belgium

Client contacts : Tihana Rapic, Damien Laloux

Creative Team : Vanessa Hendrickx & Antoine Wellens; An-Sofie Keulen & Steve Maes

Creative Director : Peter Ampe

Curator : Elke Helbig, Galerie Zwart Huis

Artists : Bent Van Looy, Marie Rosen, Joëlle Dubois, Colin Waeghe, Jesse Willems.

Client Service Director : Catherine De Block

Account Manager : Caroline Ropsy, Meriem Oucharif

Account Executive : Cato Samyn

Connection Planner: Floris Adriaenssens

Strategic Planner : Nicholas Pirard

RTV Producer : Marie Libouton

Video production - Director : Anthony Versluys

Editor : Jasper De Ryck

Digital Account & Project Manager : Florian Hoffreumon

Creative Digital Designer : Sacha Lempereur

Web developer : Arno Van Biesen

Social Media Manager : Sarah De Prez

Online Marketers : Jonas Sprengers, Sander Cuypers

Digital Strategist : Wies Dickens

Managing Director PR: Kathy Van Looy

PR Director : Deborah De Klerck

PR Manager : Justine Parys

Print Producer : Christ Lannoy